Choosing a logo color? What does your firm's color palette say about your brand? Does the color fit what is being sold? Check out these tips on color choice, brand impact and fit.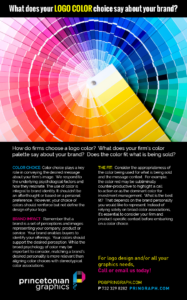 Check out our prior tips on designing a logo identity – here.
Proudly partnering with Princetonian Graphics' design experts, we've been serving the alternative investment community – fund managers, futures traders, asset allocators and service providers – for two decades. Contact us. Communication Alpha® is a registered trademark of  HS Marketing LLC.